Road Tolling in Europe – Past, Present
&

Future
A background to motorway tolling in Europe
The concept of road tolls is certainly nothing new, in reality we have been paying for our mobility and the right of passage (road and water) for centuries. In Europe we can date tolling back to the Germanic tribes, who enforced a toll payment for travellers wishing to cross mountain passages.
Road tolls were often located and payable at strategic locations such as bridges (toll bridges) or at turnpikes, otherwise known as toll gates which offered safe passage and a more direct route between destinations.
Tolling became commonplace during medieval times and in particular during the reign of the Roman Empire, who introduced a passage system of tolling where toll gates were established across specific routes, creating a network of tolling which in turned formed an important source of income for the ruling Holy Empire.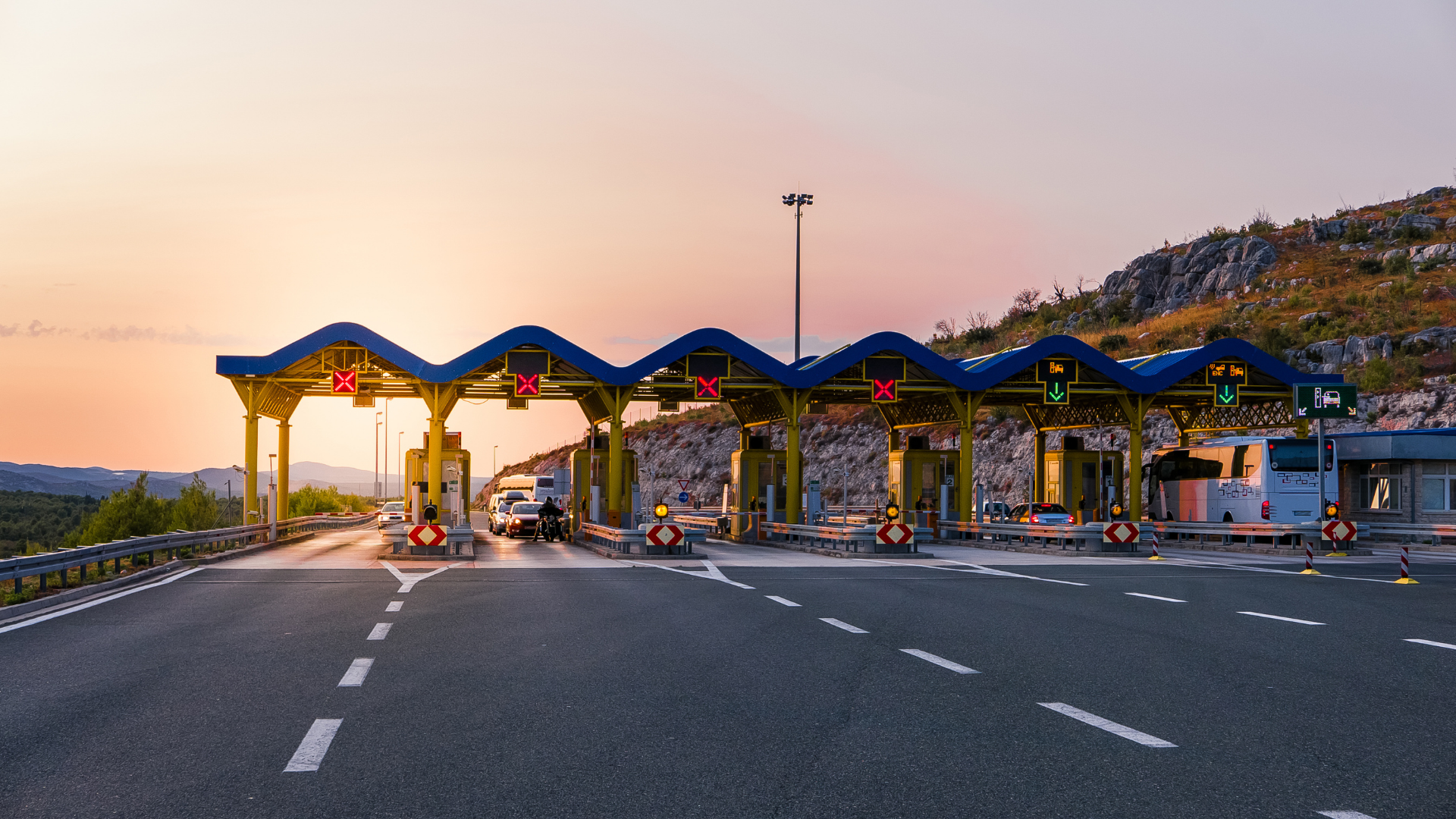 During the 20th century, road tolls were introduced to help finance the construction of motorway networks, bridges and tunnels. This revenue generation was seen as an efficient way for governments to build road infrastructure quickly without having to fund the entire project directly from the public purse. Once the initial investment costs had been recovered, the tolls charges generated were then used to maintain and improve the infrastructure.
In 1924, Italy was the first European country to introduce the use of a road toll on a 50km section of motorway near Milan. Greece swiftly followed by introducing a payable toll network of motorways around and between its major cities in 1927. During the 1950s and 1960s France, Spain and Portugal would follow and started to build motorways largely with the aid of concessions, allowing rapid development of this infrastructure without incurring massive state debts. Since then, road tolls have been introduced in the majority of the EU Member States in some shape or form.
Modern Tolling Solutions
In 2006, the European commission amended the Directive relating to motorway tolling, with a shift on focus away from national tolling to a trans-European road network whilst maintaining the right of the EU Member States to apply tolls on roads not included in the trans-European network.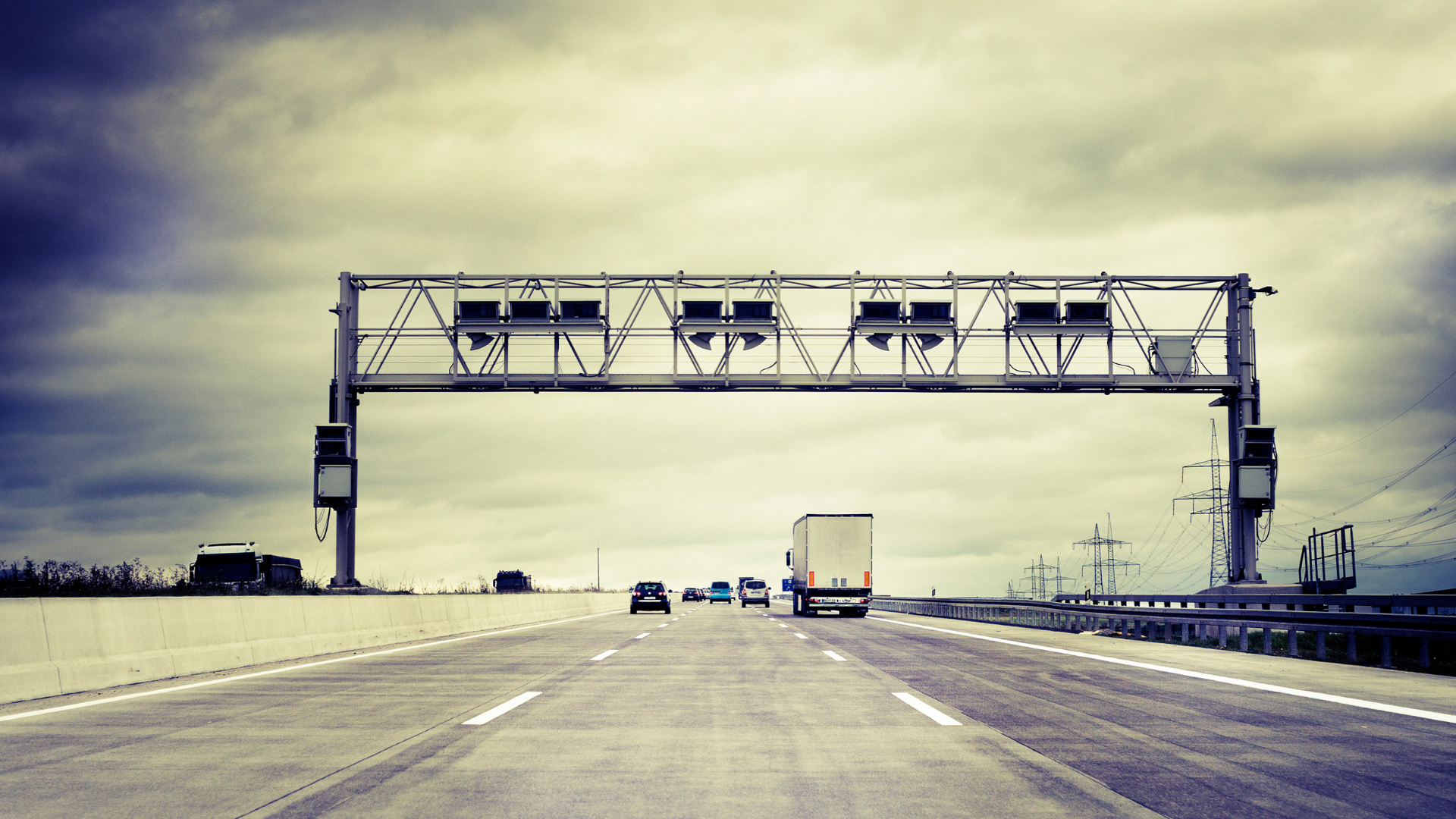 The amended Directive gives the EU Member States the possibility of varying tolls according to a number of factors such as
Distance travelled
Place
Infrastructure type and speed
Vehicle characteristics
Time of day and congestion level.
Since 2010 tolls had to be differentiated according to the environmental performance of the vehicle, which has resulted in higher toll tariffs for older vehicles with higher pollutant levels.
More recently, the European Commission proposed a new, second amendment to the Directive 1999/62/EC, permitting EU Member States to include the cost of air and noise pollution caused by traffic in tolls levied on heavy goods vehicles and allowing tolls to be calculated on the basis of the cost of congestion imposed upon other vehicles during peak periods, which is now evident with the number of congestion zones that are being established in major cities across Europe.
European Electronic Toll Service (EETS)
The European Electronic Toll Service – or EETS – is designed to simplify and harmonise the mobility of road-users across the European Union, combining the national tolling systems into a single easy to use motorway toll payment device, transitioning away from legacy toll payment cards and multiple payment devices for each toll network.
The European Electronic Toll Service is designed to enable the payment of tolls through a single EETS provider, using a single interoperable vehicle device (OBU – On Board Unit) throughout the EU.
Toll customers have the freedom to select their own EETS provider or one of their authorized representatives and enter into a single contract which covers all of the major European tolling networks. The EETS providers pay the toll to the toll chargers, who in turn collect, consolidate the tolling data and process the transactions in the form of an invoice to their customers.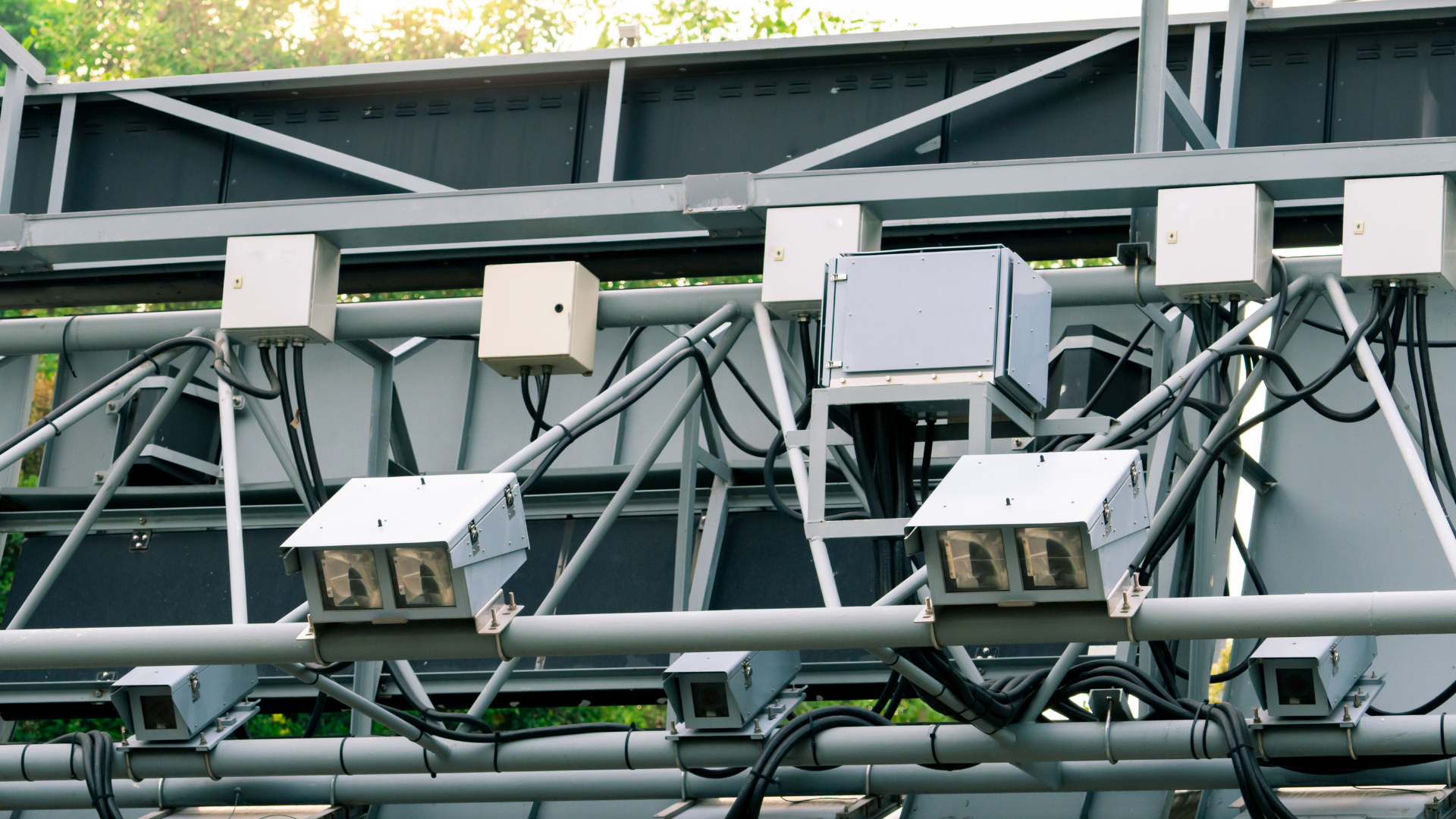 Today, there are currently 10 EETS registered providers:
Axxes – Bmoov (Vrio Authorised Distributor)
BroBizz – Bizz for Europe
DKV – DKV Box
Eurotoll – Pronto SAT (Vrio Authorised Distributor)
MSTS – Multiservices (Vrio Authorised Distributor)
Telepass – Telepass SAT (Vrio Authorised Distributor)
Toll 4 Europe – T4S Device
Toll Tickets – OBU-5310
Total Energies (AS24) – Pass n Go
Eurowag – EVA Toll Device
The current EETS country acceptance includes tolls in the following countries:
France
Spain
Italy
Portugal
Belgium
Germany
Poland
Austria
Denmark
Sweden
Norway
Bulgaria
Hungary
Switzerland
Coming soon:
Climate Change and the future of road tolling
Today, there are several factors driving change within the mobility sector. Climate change is one of those key drivers.
As governments shift towards Net Zero, there is significant pressure on industry to find alternative ways to achieve net zero emissions. As we know, traditional fossil fuels are heavy polluters and alternative forms of energy are now required to ensure our climate objectives are met.
We are currently witnessing a revolution in electric vehicles, and other alternative green fuels such as LNG and Hydrogen (for heavy goods vehicles and longer distance travel capability). These cleaner, more sustainable fuels also offer vehicle owners financial incentives such as reduced or exemption from vehicle taxation and the freedom to enter Low Emission Zones.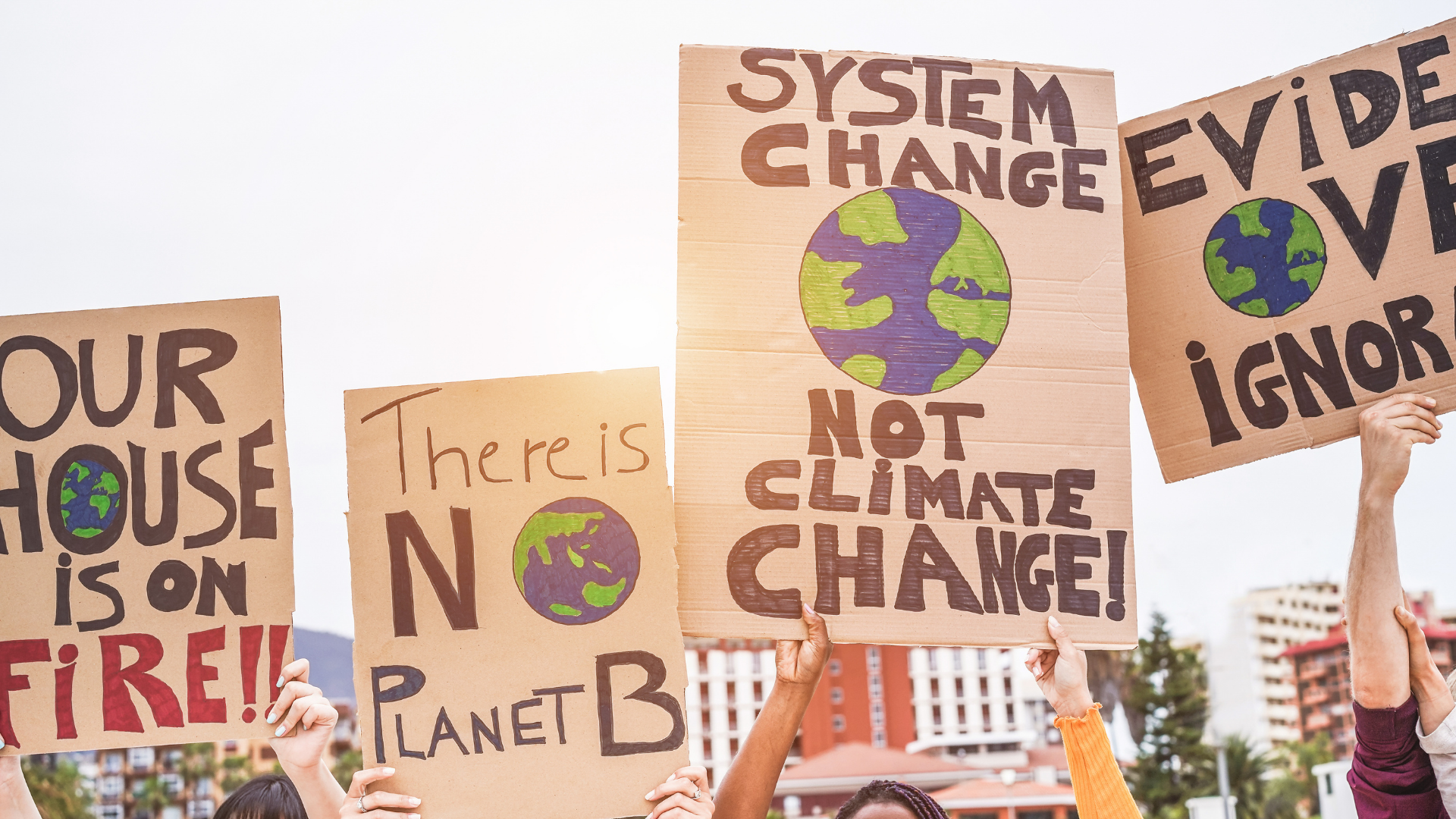 What has this got to do with road tolling? As governments are under pressure to deliver on climate commitments, the transition to cleaner and greener vehicles will in turn reduce the revenues that are currently generated through traditional fuels and vehicle taxation systems, which generate the money required to help fund the maintenance and improvement of national road networks.
This reduction in revenue generation will leave governments looking for alternative forms of revenue replacement, road toll charging is seen as a central part of this revenue replacement strategy going forward. This is already happening in Spain, where they plan to introduce a national network of road tolls in 2024. Holland will follow soon after switching away from the current Euro vignette system to a national tolling network linked to the EETS platform.
Continued Internationalization
We now operate in a truly international environment and the movement of people and goods has never been so important, it is now an intrinsic part of our society. With the evolution of the internet and online shopping, consumer expectation is now at an all-time high (The Amazon Effect), where customers have a greater choice of product and with the knowledge that those products are (normally) readily available.
This demand places greater emphasis on the movement of goods and supply chains, but this demand also has a cost to national governments, particularly when it comes to road infrastructure. As goods are exported, imported and transited thorough countries to reach their final destination, we have seen that the vehicles carrying these goods come from all over Europe and sometimes even further afield.
Governments see tolling as a fair and essential mechanism to capture toll payment from those road users and vehicles using the roads, irrespective of their origin or destination to ensure those users pay towards the use and maintenance of their road networks.
It is fair to assume that tolls are here to stay and that we are going to see much more of them in the future.
Vrio – Tolling Solutions
Vrio is now recognized as one of the fastest growing toll service providers in Europe. Working directly with major EETS providers such as Axxes, Telepass and Multiservice, Vrio is able to offer customers a tailor-made solution based on their individual needs.
Customers are able to manage their account, devices and invoices through Vrio´s advance customer management dashboard Co-Pilot.
For more information on Vrio´s tolling solutions, please contact us today on +44 (0) 1289 540 540 or email us at: vrio@vrioeurope.com